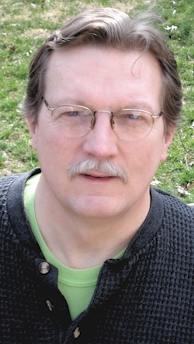 Writing Coach
Steve FitzGerald is an Ohio-based writing coach, international award-winning ghostwriter and editor. Since 2010, he has helped members of the Island Writers Club (IslandWritersClub.com) "escape the rat race, identify their writing weaknesses and strengths, and focus on their goals."
In addition, he coaches individual writers privately on a regular-schedule or retreat basis. For certain writing projects, he travels cross-country and to Canada.
FitzGerald is past-president of the Society of Professional Journalists, Cleveland; and the Association of Railway Communicators, Washington D.C.; and he founded the Friday the 13th Poets. He has taught and presented at the Allied Media Conference, The Lit, Western Reserve Writers Conference, and several colleges and universities.
AVAILABILITY -- In November 2017, Steve will have an opening to coach a new client. If you need help, click the email button to learn more.
"This is Steve FitzGerald. If you need help with your memoir, fiction or non-fiction book, or other writing project, email me. Tell me two things: what you're writing (or want to write) and what's holding you back. I'll reply - usually within 48 hours - to learn more and to answer any questions you may have. To see how I've helped other writers and authors, click the 'Writers Write' tab above. Perhaps I can help you reach your writing goals, too. Let's find out."
Testimonials
Author Don Lee of Perry, Ohio
"Steve, thanks for a great weekend. One thing I came away with was the perspective of getting away from my daily writing. It was surprising to see I needed the break in a routine — 'garbage miles' — I think you can see the relationship between running and writing. Reminds me of a quote by Leonard Cohen, 'There's a crack in everything, that's how the light gets in.'"

"I needed the time away and of course to be in a supportive environment was icing on the cake. Thanks for your leadership and encouragement."
View comments →
Author Treg Stark of Columbus, Ohio
"Steve, you helped me shape characters and places.  Your excellent editing made me realize I might know storytelling, but I still have a lot to learn about grammar and sentence structure!
"Thanks so much for your encouragement and skill!"
View comments →
Author Laura Kremser of Westlake, Ohio
"I've been working on a memoir in fits and starts for the past six years.  Recently, I came to the conclusion that I either needed to bag it completely or get some help.  So glad I got some help.  Thanks Steve, for helping me get my life experiences down 'on paper.'
"Thank you for helping me give meaning and shape to my writing."
View comments →
Author Don Lee of Perry, Ohio
"I thought the retreat was worthwhile and have recommended it to writing friends.
"Your feedback was the highlight of my day and I very much appreciated it.  Thank you for your review of my work and encouragement."
View comments →
One Comment
Comments are closed.
Author Tam Polzer of Perry, Ohio re: Individual Writing Retreat
"I would recommend a private writing retreat with Steve to anybody who wants to feel accomplished when it's over.  He worked with me on four very different projects, and I feel good about all of them.  If you're looking for a good listener, someone who's patient, professional, precise and honest, and if a person needs a push, Steve is the guy.

"I enjoyed how easy it was for me to communicate with him, whether we were chatting while eating awesome meals or dealing with some nitty-gritty editing.  Overall, Steve made the process fun and went above and beyond what I expected for the price.
"We discussed each day's goals and what time we wanted to meet in the morning for coffee. We spent 10 or more hours each day working and we even stayed up until 2:00 a.m. one night because we were on a roll. Now, what writing coach would do that??  Steve's not afraid to work hard.
"My retreat couldn't have been better.  And I feel blessed to now be friends with such a cool guy."
View comments →
Author Deanna R. Adams of Mentor, Ohio re: Individual Writing Retreat
"I appreciated the time Steve took to read over my book proposal and the quiet time I had just to get some uninterrupted writing done.  I also enjoyed our chats about the 'writer's life.'  The retreat was terrific.  I can't think of any way in which he could have been better at supporting me and my writing project.  Steve, thank you so much for everything."
View comments →
Writer Brenda Barbarino of Willoughby, Ohio
"Steve not only offers professional critiquing, but reaches beyond pen and paper to draw out personal strengths. Gifted with the ability to listen to a writer's work, Steve will not let your writing talent go untapped. He will persist by asking whatever questions it takes to waken the author within. I plan to attend the spring weekend, and look forward to personal growth, tranquility, and fellowship with the other writers.

"The autumn weekend was incredible!  I enjoyed meeting all, and the cottage was wonderful.  Beautiful lake views, comfortable rooms and those porch rockers… if anyone is debating the spring writing retreat… don't delay!  It's a safe weekend, wonderful people, and fun."

"
View comments →
Writer Ginny Taylor of Warren, Ohio
"Steve, your comments on my work were insightful and helpful.  You posed good questions for me to consider, as I moved forward with my writing.  I was able to push through the first 20,000 words of my memoir, and return to the mainland renewed on my mission to write this book.  My private island writing retreat provided an oasis for this writer who has a day job… beautiful setting, charming accommodations, gardens, screened porches, delicious food and a view of Lake Erie. It just doesn't get any better than this.  Thank you!"
View comments →
Author M. E. Betsy McMillan of Perry, Ohio re: Individual Writing Retreat
"I had the unique opportunity to make a private retreat with Steve FitzGerald. What a fabulously productive week I had. I added more than 30,000 words to the novel I am hoping to complete by mid-October. It was incredibly helpful to bounce my ideas off a fellow writer and to discuss the direction my writing was taking. Steve was always ready to read, comment, edit and suggest; a personal writing coach for a week, one who respects the level of your writing needs. I highly recommend this type of retreat to those who are seriously working toward project completion."
View comments →
Writer Steven Ells of Gates Mills, Ohio
"Excellent.  The writers who came all contributed.  Steve gave us everything we needed to enjoy the weekend and grow as writers.  Lots of good food, three fun writing challenges and a little tour of this unique part of Middle Bass island.  I felt as I got in my car and drove back home that it was the best writers retreat I had ever attended."
View comments →
contact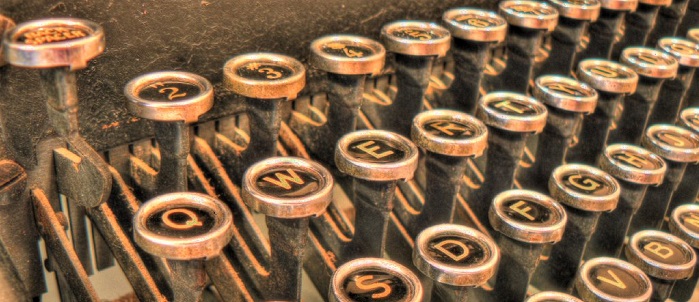 Contact info
Name: Steve FitzGerald
Address: P. O. Box 770796 Cleveland, OH 44107
E-mail: Steve@OhioWritingCoach.com